---

Keep an eye out for the new Mirion products for 2015:


The Mirion Training and Benchmarking Seminar is upon us once again, this time for a memorable 25th year. We pride ourselves on having a long-standing tradition of offering people in the radiation protection field an opportunity to come directly to us for training and operational guidance, and an open forum to discuss industry changes and concerns.
In addition to this, we'd like to invite our attendees to take a look at some of the new products that are being released this year, and that will be showcased at the conference. We have an exciting array of new items across several product lines, and we look forward both to the opportunity for you to provide feedback, and to gain familiarity with new tools and features before they're in the field.
These are some of the products that you can look forward to seeing:


DMC 3000 Modules
Greatly expanding the capabilities of the DMC 3000 electronic dosimeter, the current family of modules include Neutron and Beta modules for expanded detection capabilities, and a transmitter module that provides the DMC 3000 with a link to your existing WRM2 network.


---

PRD Module
An upcoming addition to the DMC 3000 family of modules, the PRD module adds excellent sensitive detection capabilities. Ideal for first responders, law enforcement, and other fields where fast, sensitive detection is paramount.


---

DMC 2000 TD
A brand new tool for providing realistic training on dosimeter operation and how to deal with alarm conditions. The DMC 2000 TD can completely simulate the functions and capabilities of the DMC 2000 electronic dosimeter, without any unnecessary exposure to radioactive sources.


Provide the name of your HP Training Supervisor for a chance to win prizes!
---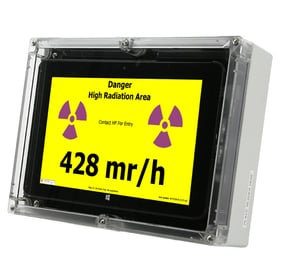 RPD
The RPD radiation posting display is a live, easy to read display of ambient dose rates in a given area. Powered by an internal DMC 3000, it provides excellent area notification, keeping workers aware and alert to changing conditions.


---

CPO-SMART
A brand new smart small article monitor, capable of clearing tools and other objects quickly and accurately. Capable of NORM discrimination and radionuclide categorization, it provides a highly advanced platform for contamination and clearance screening.


Come see the CPO Smart and play a game for a chance to win prizes!
---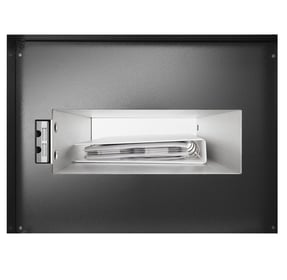 TOM-i A4
An evolution of the TOM-i mobile clearance monitor, the TOM-i A4 provides an even smaller and more sensitive chamber to quickly process small tools and documents that need to be cleared of any potential contamination.


---

QuickSweep-Smart
A light, handheld, easy to use contamination screening wand designed for the nuclear industry. With a large surface area an narrow form factor, it is ideal for accurately scanning compact spaces. Also available in an ATEX approved intrinsically safe format for Oil and Gas applications.


---

QuickSweep-Grand
An extra large beta contamination detector, the QuickSweep-Grand is twice the detector size of the QuickSweep-Smart. This makes it perfect for both routine contamination screening, and for measuring large areas such as walls and floors.
---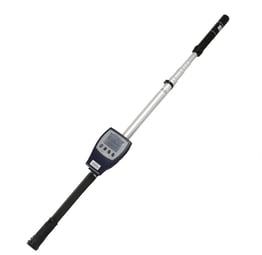 Telepole 2
The Telepole II comes equipped with improvements such as a longer pole, a full color display for easier reading, and a probe-mounted LED for lighting up remote areas being surveyed.
---

SPIR ACE
A brand new, advanced gamma-neutron RIID designed as a general purposed identification device for field applications. It features a small form factor and an Android interface for smartphones, tablets, and watches, making it a cutting edge, sensitive search tool for a variety of radiological environments.

Thank you and we look forward to seeing you next week!
The Mirion Training and Benchmarking Seminar wouldn't be celebrating its 25th year without the support of our attendees, and we look forward to working with you to make this year particularly special.
---