Merging Roles


In previous explorations of Personal Radiation Detectors (PRDs) and their applications, we established the difference between detection devices for radiological security and those designed for radiation protection. Radiological security is focused on devices that can search out hidden or unexpected sources of radiation in order to prevent their proliferation, while radiation protection is primarily about providing the user with information about their exposure and the conditions in their vicinity so that they may alter their behavior to limit their accumulated dose.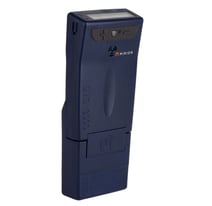 Mirion's new PRD Module for the DMC 3000 Personal Electronic Dosimeter combines these two typically distinct tasks. The wearer gains the benefit of a sophisticated piece of protective equipment in the form of an advanced electronic dosimeter, while also having a sensitive radiation search device at their disposal.

Why Combine the Two?


Radiation detection devices are usually designed to fit a specific detection role that typically have very clear applications. Naturally, the question of why combine two roles comes up.

The simple answer is: while there are definitely applications where one type of instrument is the most appropriate or well-suited, there are plenty of opportunities for different detection roles to work together. In the case of first responders, reporting to a potentially hazardous or radioactive incident, there is definitely an interest both in locating and isolating any concealed radioactive sources, and in tracking the exposure of the wearer at the same time.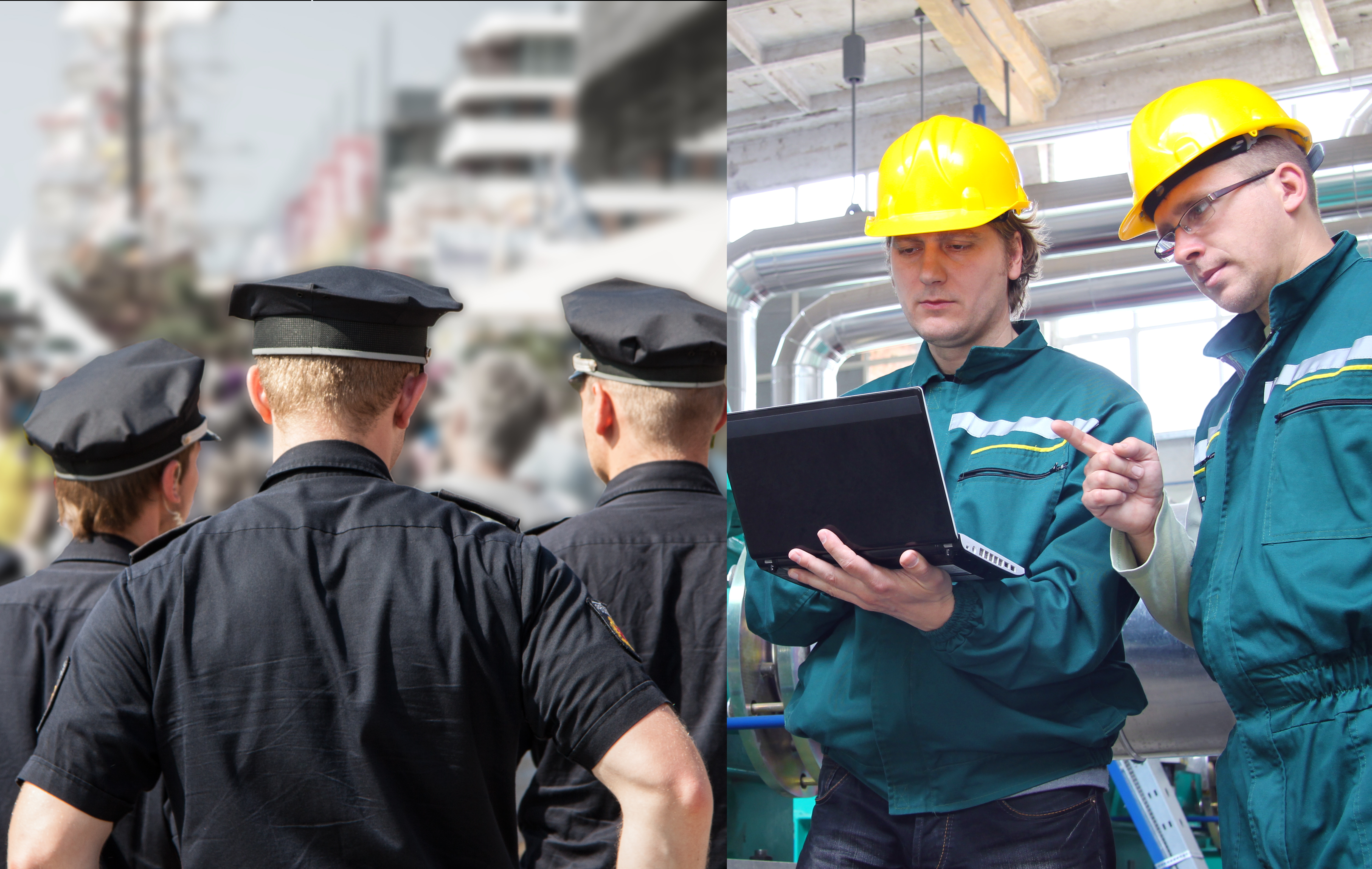 Both first responders and power plant workers benefit from the expanded capabilities unlocked by the blending of
detector roles in the DMC 3000 PRD Module


The enhanced sensitivity and measurement capability in the PRD module provides the DMC 3000 with a broader range of detection roles. The combined unit can subsequently function as two devices. One for detecting very low levels of radiation using the PRD module's scintillator, able to locate even shielded or weak sources. Simultaneously, the DMC's wide range silicon diode functions as a personal protective dosimeter, able to measure much higher dose rates that would saturate the upper limits of the PRD's detector, but would potentially be of concern to the wearer.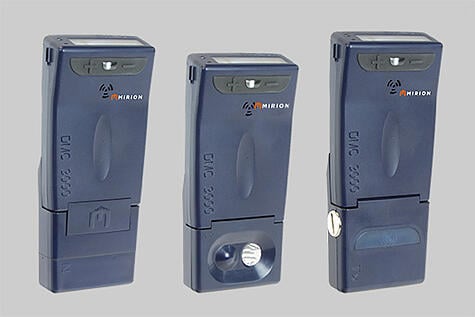 More examples of how the DMC 3000 has been designed with an eye towards adaptability, allowing the same base unit to be quickly reconfigured for different tasks (from left to right, the DMC 3000 Neutron Module, Beta Module, and Telemetry Module)
Additionally, it is an expansion of Mirion's philosophy of making products flexible and able to adapt to the various needs of the user without having to reinvest in an entirely new product or solution. The DMC 3000 already has many options with which to alter or expand its role. Pushing into the realm of radiation security with the PRD module was a natural fit.


The Details


The PRD module is, much like the other DMC 3000 modules, a small attachment to the DMC 3000 that expands its capabilities. Incorporating a 3cm3 Cesium Iodide scintillation detector, the module gives excellent sensitivity and response times to x-ray and gamma radiation. The below chart gives some more information on the sensitivity of the PRD Module's detector.



The PRD module also makes use of many of the DMC 3000's features to improve its own capabilities. These include having PRD measurements and events being logged on the dosimeter's extractable history file. PRD readings also have their own separate display and alarm indications (a blue LED flash instead of the usual red) to distinguish them from standard dosimeter readings and alarms.


A Whole Greater Than The Sum


The DMC 3000 with the PRD Module is more than just an electronic dosimeter that functions as a PRD. This implies that it is best suited as an "either-or" device, being taken into service either for radiation protection tasks or radiological security sweeps. However, as a combined unit both sets of detectors are simultaneously measuring and reporting data.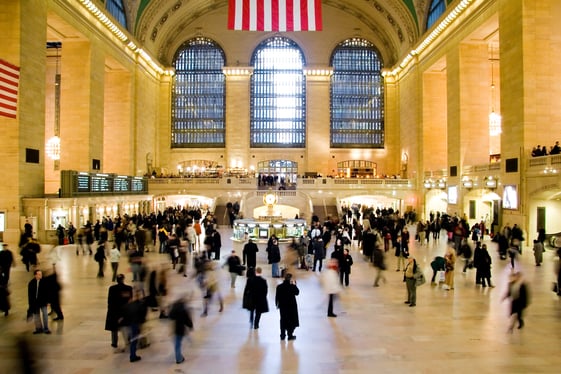 The DMC 3000 PRD Module would be an excellent means for covertly screening public areas such as this for radiological threats, as well as protecting the wearer from excessive exposure in the event one is detected
The result is a magnification of capabilities, and a crossing over of roles. Someone performing a radiological security sweep is afforded the additional safety of having accurate dose data. Conversely, someone wearing the dosimeter for protective purposes such as a first responder or part of a hazmat team concerned with exposure has a sensitive PRD with them to help them not only be aware of their dose accumulation, but also pinpoint its location and secure or neutralize it.
The PRD Module for the DMC 3000 is a valuable, flexible new tool for radiation detection professionals, designed to maximize utility without increasing complexity. It's a natural amplification of a simple, effective device.
For more information you can watch this video interview with one of the chief designers of the PRD module: